---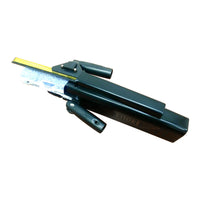 Finally, an all-in-one kit from Ettore! Get everything you need and keep it close at hand with some of our most popular items from Ettore - now packaged together to save you even more money!
This kit includes the following items:
Ettore Sidekick Bucket with Detachable Clip
Ettore Super System Squeegee
Ettore Super System T-bar with Microfiber Sleeve
This item is the Ettore Hip Kit Complete with an 18" squeegee and washer.