---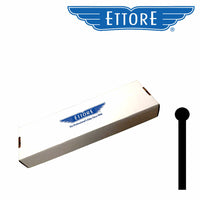 For over 80 years, Ettore has combined the best materials with a passion for perfection to create the world's best squeegee rubber, right here in the USA!
The #1 window squeegee rubber in the industry.
Every blade is hand-inspected.
Every blade is guaranteed unconditionally.
Ettore travels the world looking for the best materials to make revolutionary squeegee blades.
Find Ettore's Master Squeegee Rubber sold here in bulk cases of 144 squeegee rubbers per box.
Buy more, save more!
Available in sizes 10, 12, 14, 16, 18, 20 22, 24, 30, and 36 inches.