---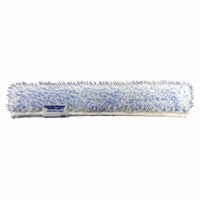 The Ettore Porcupine Sleeve is a unique heavy-duty double-action design interwoven with thousands of flexible bristles for tough jobs. The Porcupine is not intended for Mylar-coated glass or tinted glass.
If you need a little more scrubbing power, this sleeve should help! Window cleaners tell us that the Ettore Porcupine Sleeve really helps to get the gunk off of the glass.
This is the sleeve only. T-bar sold separately.
Available in 14, 18, and 22 inch.
Ettore Part Nos. 58014, 58018, 58022